Amari Soul Quotes
Amari Soul Quotes
My dear Beautiful, Strong Woman, that is not too much to ask for. In fact, that should be the bare minimum.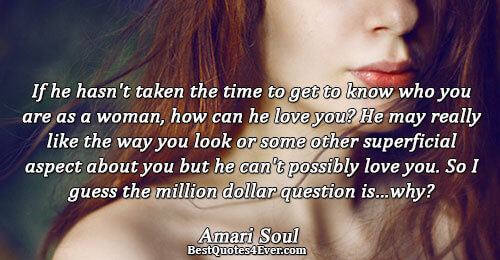 If he hasn't taken the time to get to know who you are as a woman, how can he love you? He may really like the way you look or some other superficial aspect about you but he can't possibly love you. So I guess the million dollar question is…why?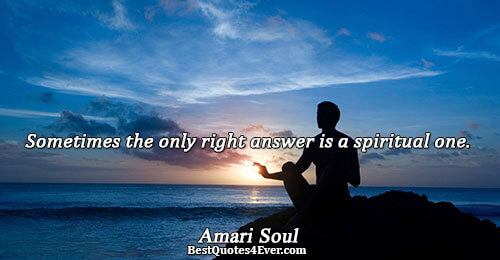 Sometimes the only right answer is a spiritual one.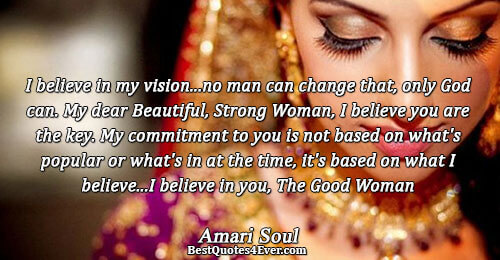 I believe in my vision...no man can change that, only God can. My dear Beautiful, Strong Woman, I believe you are the key. My commitment to you is not based on what's popular or what's "in" at the time, it's based on what I believe...I believe in you, The Good Woman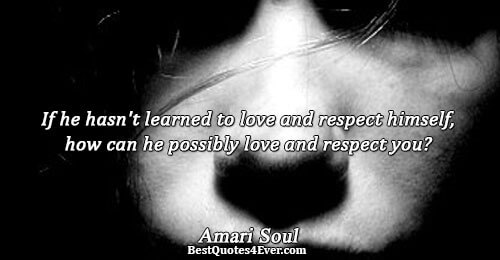 If he hasn't learned to love and respect himself, how can he possibly love and respect you?
Real love is communicated on many different levels. Sometimes, one look and one smile can say more and convey more than a thousand words could ever convey. In just that one instant, his look and your smile said it all.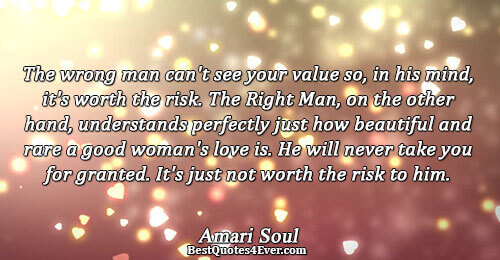 The wrong man can't see your value so, in his mind, it's worth the risk. The Right Man, on the other hand, understands perfectly just how beautiful and rare a good woman's love is. He will never take you for granted. It's just not worth the risk to him.
You just have to say to yourself, "I am not willing to accept anything less than what I deserve! I am smart! I am Beautiful! I am a good woman and I deserve to be happy!" It all starts with you.