Ashok Kallarakkal Quotes
Ashok Kallarakkal Quotes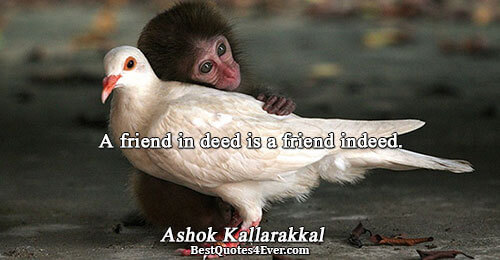 A friend in deed is a friend indeed.
No job is complete until the selfie is posted.
Failure is a great teacher; but never insist on hiring one for yourself. Learn vicariously from others' teachers.
Marriage is the union of two 'I's to form a 'V'. Both 'I's have to tilt equally to make a good 'V'. 'I's standing tall can never make a 'V'.
Success - is not about defeating others; but about defeating oneself
When you are in a fix, often the fix is in you.
Failure is success in abeyance; but only for those who persevere.
Beauty lies in the LIES of the beholder!
Most beauty lies in the LIES of the beholder!
War has no winners and peace, no losers
Perfecting is a journey...There is no destination called perfection.
In a race, what matters is not who started first, but who finished first.
Follow your passion; Do not get married to it, though.