Jimi Hendrix Quotes
Jimi Hendrix Quotes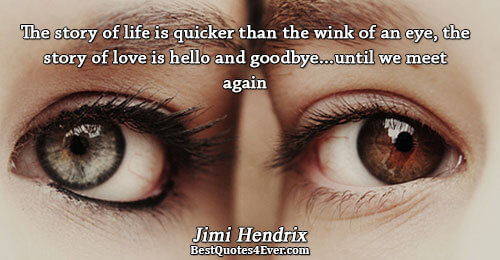 The story of life is quicker than the wink of an eye, the story of love is hello and goodbye...until we meet again
I'm the one that's got to die when it's time for me to die, so let me live my life the way I want to.
All I'm writing is just what I feel, that's all. I just keep it almost naked. And probably the words are so bland.
Don't be reckless with other people's hearts. Don't put up with people who are reckless with yours.
Knowledge speaks, but wisdom listens
When the power of love overcomes the love of power the world will know peace.