Kate Chisman Quotes
Kate Chisman Quotes
We ruined each other by being together. We destroyed each other's dreams.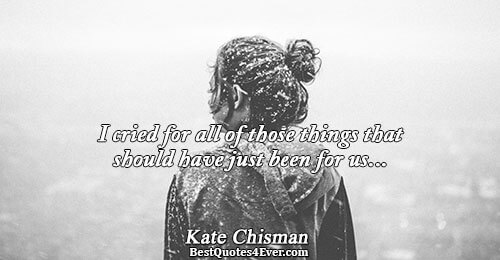 I cried for all of those things that should have just been for us...
The chandelier was wearing on its rubber support and the crack at the side of the ceiling hold was getting bigger. "One day that's going to fall on us and spear you through the heart," he said. I turned to kiss him on the shoulder and closed my eyes.
You wanted a wife but I was
still a girl.