Ken Poirot Quotes
Ken Poirot Quotes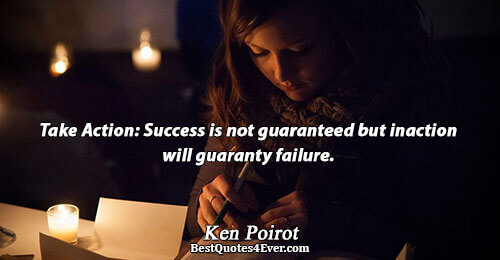 Take Action: Success is not guaranteed but inaction will guaranty failure.
Take out the garbage...true happiness comes from within not from without!
Mentor Me: ...the crossroads and convergence of where science, metaphysics, religion, and utopian society intersect.
...dream BIG like a child!
Be Courageous: Succeed or Fail Monumentally!
success awaits those who steadfastly commit to any requisite sacrifice
The more I learn about myself, the more I understand you.
Conflict is just another chance for agreement.
...you can always agree on one thing. You can shake hands, smile, and say, 'Yes...we will have to agree to disagree.
I believe the meaning of life is the relationships we have with each other." 
Love is to give, commit, and trust completely; the courage to be vulnerable without the omniscience of another's virtue.
In truth we have loved; yet how many of our loves have been true?
You begins with 'Y'-so ask, observe, and listen.