Feed Quotes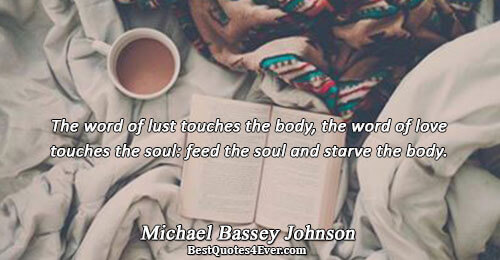 The word of lust touches the body, the word of love touches the soul: feed the soul and starve the body.
Dreams and Happiness are...drugs. And the pain that follows is not less than a sharp knife...or a sharp-nail. It bleeds without blood. You just feel it. With every sense you have got, on every single inch of earth, in every tiny part of the minute you live. It compels you to feed...yourself...
I was thinking of how sometimes, trying to say the right thing to people, it's like some kind of brain surgery...