Love Struck Quotes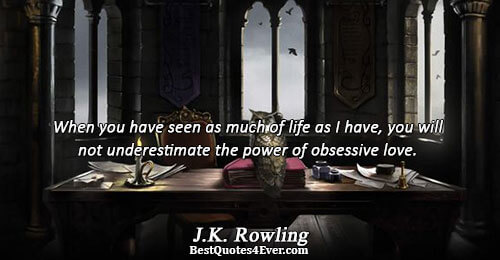 When you have seen as much of life as I have, you will not underestimate the power of obsessive love.
Falling for him would be like cliff diving. It would be either the most exhilarating thing that ever happened to me or the stupidest mistake I'd ever make.
Why do we mortals wonder if it is through 'human chaos' or through 'divine perfection' when the world guides us to some magical event? In either case, is not the result the same? Is the result not 'divine perfection?