Undying Love Quotes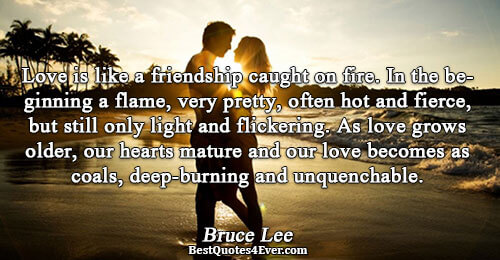 Love is like a friendship caught on fire. In the beginning a flame, very pretty, often hot and fierce, but still only light and flickering. As love grows older, our hearts mature and our love becomes as coals, deep-burning and unquenchable.
If you build the faith to trust a friend as God, then your heart can never be broken.
First impression is not the last reflection of a true friend, so if you are head over heels for someone who just bought you a cake, you'd better think twice before devouring your misery.