Lailah Gifty Akita Quotes
Biography
Type: of Smart Youth Volunteers Foundation
Born: Acra, Ghana
Died:
Lailah Gifty Akita is a Ghanaian and founder of Smart Youth Volunteers Foundation. She obtained a BSc in Renewable Natural Resources Management at Kwame Nkrumah University of Science and Technology, Kumasi-Ghana. She also had MPhil in Oceanography at the University of Ghana. She is PhD-Student, Studying Geosciences at International Max Planck Research School for Global Biogeochemical Cycles-Friedrich Schiller University of Jena, Germany. Lailah is an influential lady with the passion of empowering the mind of young people to make a great difference.
Lailah Gifty Akita Quotes
Failure is an adventure for continuous learning.
Adventure begins with a thought, decision and action.
The will to dare, the will to act.
Hope is an expectation of everyday miracle.
The Bible, most influential book, which have the ability to transform many lives.
Desire to learn.
Desire to read.
Desire to think.
Desire to write.
The will to dare, the power to act.
Life is a book. There are many pages to be written.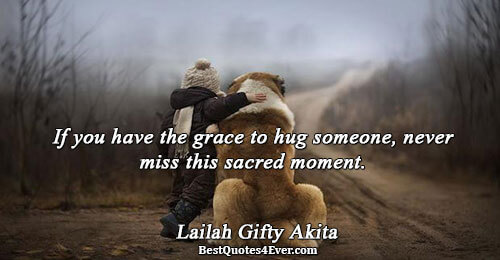 If you have the grace to hug someone, never miss this sacred moment.
Accept who you are and the power of your might.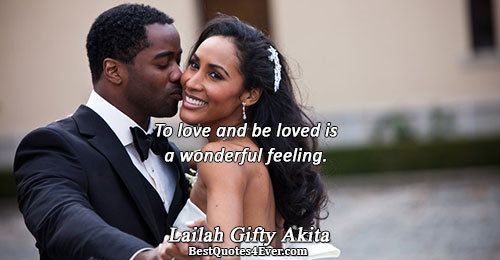 To love and be loved is a wonderful feeling.
Let go of all hate, love one another deeply.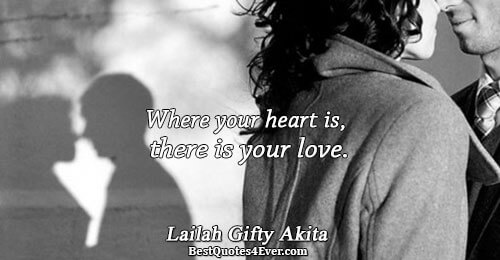 Where your heart is, there is your love.
Love is God.
Love is divine.
Love is an act of God.
Those who never love, do not understand what love is.
Be completely humble, gentle, patient and bearing with one another in love.
Love is the only thing that touches our heart.
Work hard to achieve your dreams.
Change your thought, change your mind.
Change your belief, change your action.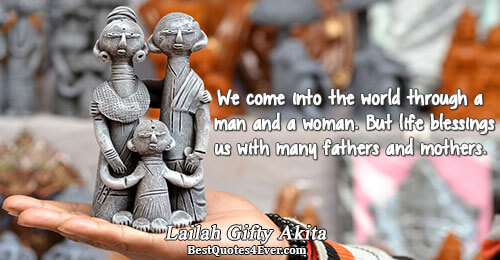 We come into the world through a man and a woman. But life blessings us with many fathers and mothers.
Books make my world complete.
Your thoughts and your words define your life. Think positively and affirm positive words to enrich your life positively.
We are inspired by divine power to write.
Your special spiritual gifts and talents are your calling.
What is your vision of ideal world?
I am never alone, the pages of a book keeps my mind occupied.
Serve one another with brotherly love.
If every citizen should recite their national anthem daily, you will develop love to serve your country better.
We are all valuable. Humanity needs our individual services.
Working together for a great mission is very fulfilling!
Great teamwork, great results.
I see any difficulty as an adventure.
My hope fuels my determination to overcome any difficulty.
In the history of the world, we have left our footprints by our unique stories.
May we unite in our diverse pursuits to create a peaceful world.
May we have equal concern for each other to create a unified world.
It is possible for you to realise your dream as a scientist, you must be a passionate learner and curious enough to seek this wonderful career path.
Feel better, work better.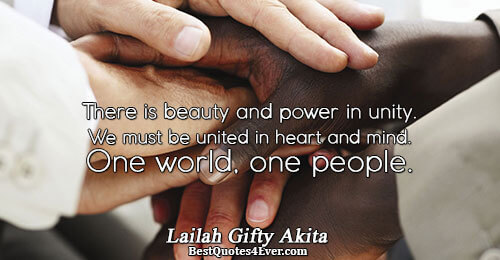 There is beauty and power in unity.
We must be united in heart and mind.
One world, one people.
My wishes before I die, to fulfill my mission on earth; The writing of my life stories to inspired present and future generations.
Everything is an art, which must be mastered.
The courage to dream, the courage to act.
Gracious words revived our spirit and restored our soul.
I love the body God gave me.
There is no limit to the heights we can reach if we take action by faith.
The Bible is the greatest book ever written.
Book:Sharing of life and experiences with other people.This is lifetime notes for all generations.
Team spirit promotes greater accomplishment.
Spring time is a time for new adventure.
You need alot of patient to keep working.
It takes time for the goals to be realized.
Writing help us to express our thoughts, to share experiences, to think, to love, to inspire, to motivate, to challenge, to liberate, to learn, to hope, to smile and to wonder.
Whenever you get opportunity to serve, serve with all your heart.
May you find new strength to accomplish your daily work.
The spirit of volunteerism is the spirit of service.
He who want to be great must first be a servant.
What defines our world; believes, thoughts, dreams, decisions, choices and actions.
Celebrate your day of birthday as special day.Make a specific birthday wishes and write it down.You will be amazed about the power of pen and inner strength to accomplish the wishes.
This will be a special gift for yourself on each birthday.
A goal is a written plan.
Write your dreams and visions.
Work for what you want, the pursuit of life.
Service for one another, service for mankind,
We are in the world to support one another.
Parent should never forget the great excitement they felt for the birth of a new born into the world.
You have to love what you do, to give your best.
I am free to dream.
I am free to love.
I am free to write.
Love notes to my husband, Jeremiah Nii Mama Akita; I will always love you. I am grateful for a blessed life shared with you.
Mankind is touch my love. Those you love, need to know you have love them. Do not wait any longer. Seize the moment, and say "I love you.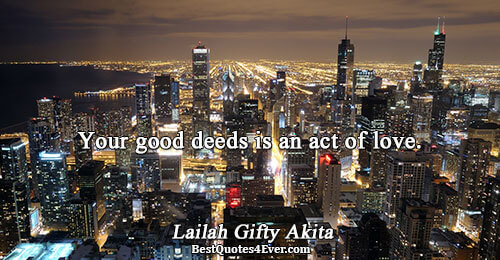 Your good deeds is an act of love.
Love deeply, love passionately.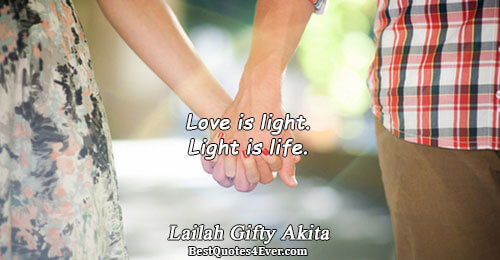 Love is light.
Light is life.
You must learn to enjoy life and have fun doing what you love.
Those who truly love you will always be there for you.
Be not afraid to love.
Those who never love, do not know what love is.
Jeremias, my soul mate, I will forever love you.
The grace,faith,love and power of God will uplift you to greater heights.
Love is a precious gift which cost nothing.
The birth of a child is a joy to the parent and the world.
We are endowed with different kinds of gifts for different kinds of services.
You can work to create a bright future.
He who want to be served must first know how to serve.
You have enough grace for each day task.
You must fall in love with your job to own it.
If you don't keep your country clean, nobody can do that for you.
May God continue to grant you more grace for your work.
Everybody in the world, must work to earn a living.
All the training was necessary for my personal development.
You can find fulfillment in your work, work with all your heart.
In the grave, there is neither learning nor working. Learn while you can, work while you can.
Every ever you are in the world, you have to work to earn a living.
There is a great fulfillment when you commit your life to lifelong learning.
Whatever you do, put your heart into it.
Each day I will accomplish one thing on my to list.
Do not worry about who get the credit or praise of the work done. Continue work to give your best.Your reward may come unexpected.
Divine miracle is at work in my life.
Work enthusiasm.
Give your very best in all that you do.
It is a great gift to yourself and world.
We live to work.
Man was made to move.
Without work we shall grow old quickly.
Keep learning, keep learning!
Learning voyage, the greatest adventure.
Life is a continue learning process.
Each day presents an opportunity for learning.
If every individual should plant a tree in their life time, the world will be full of trees.
God created you to be in the world.
You are in the world to fulfil a specific mission.
Great thoughts by great people transform the World.
Science rock: The pursuit of science, lead us to the beautiful places of the world.
Wherever you travel to, there is your home.
Darkness is the world governed by Satan
Light is the world governed by God.
Which world will your live in ?
There is no other name that mankind can be saved accept in the name of Jesus Christ, the saviour of the world.
Each person born into the world has a unique mission to fulfill.
Discover your mission and seek grace to fulfill this purpose.
Blessed is the person who desired to read the Holy Scriptures. It's brings great reward to those who believe, trust and obey the Holy instructions.
God is magnificent.
God is mighty.
Anticipate the miraculous splendour of everyday wonder.
The dawn of light is the liberation of souls.
Words are life. Carefully choose your words.
The greatest solitude; reading!
Believe in supernatural power.
Unforgettable places, unforgettable people.
As we plant in tears, we shall harvest with joy.
The gift of the Sabbath must be treasured.
Blessed are you who honour this day.
Grateful moments, blessed time.
If you know what you want and persistently capture the thought, you will attract it to you.
Three essential keys (FAITH, HOPE and LOVE) will open the Heavens door.
No matter what happens to you, you do not have to be bitter. You deserve to be happy.
I walk boldly and confidently relying on God.
The Bible, sacred writings.
Yahweh, you are awesome in power!
We have enough grace for everything.
Awe-inspiring God.
Amazing God.
Awesome God.
Almighty God.
The priceless gifts (life, love, joy, goodness, family, nature) are freely given by the Creator.
In the moment of decision, may you hear the voice of the Creator saying, 'This is right road, travel on it.
Two great prayers;
Yahweh, grant me grace for my daily activities.
Yahweh, protect me from all evil, so that my life will be free of pain in Jesus name. Amen!
Merciful God.
Faithful God.
God is great.
God is glorious.
We have the keys to open the Heavens door; Bible reading and prayer.
Be willing to listen to the voice of God.
All times are determined by God.
We must seek to behold the greatness of our God.
God of great miracles.
God of great mercies.
God of mighty powers.
God of great deeds.
Trust God, He will care for your every need.
The greater the need, the greater the quest for God.
God is a life-giving light.
Grace abounds for everyday life.
Everlasting light, everlasting glory.
Hang on! God will strength in any act of your pursuit.
Hang on! God will be thy strength in any act of your pursuit.
The Lord is a great God.
The Lord is a great King.
The Lord is glorious.
The Lord is majestic.
The Lord is supreme.
The Lord is strong.
The Lord our God reigns!
The Lord our God is righteous!
The Lord is God.
God is Holy.
Great God of wonders; my rock and my redeemer!
The precious promise of God's word is light unto our path.
The Bible is a life giving word.
May the Lord increase your strength.
When you encounter unexpected situation, don't panic. Close our eyes, take a deep breath and pray. It will relief you of any anxiety.
Believe in God, the Creator of all possibilities.
My heart is filled with profound gratitude to God.
Believe and trust in God. He is forever faithful.
Children of God, Children of the light.
God is the source of life, wealth and honour. Live life for His glory.
God's words are the greatest inspiration. It is refreshing and reviving to the soul!
When you spend time in the presence of God, you will experience everlasting peace and joy.
When you walk through the darkness, God shall be your light!.
God is more than able to guide you in the right path. Keep trusting Him.
You shall not be afraid to hear bad news. God will strengthen you.
I shall not be afraid of a calamity. God is my defender.
God determines the path of every man.
Trust in the Lord brings much hope, joy and peace.
You shall not be afraid of the adversary. God will be your strong fortress.
God is my shield.
God is my defender.
God is my protector.
May God define your path.
God can use you. You must be willing to follow His leading.
All that we are and will be, praise be to God.
Keep praying, Keep believing!
May the power of the Holy Spirit give us the grace, strength and wisdom.
You have great talents. Aim for God best for your life.
Life gives us many test. We must graciously take each test!
Living in harmony with one another brings inner tranquility
Every nation must have prayerful men and women to intercede for the country's well-being.
It is a duty of every citizen to pray for those who are authority and the nation; so that each one of us may live a peaceful and quiet lives in sacredness.
You can survive the storm. Your soul is stronger than the storm.
May God strengthen and brighten your path.
There is light within your soul. Let it shine.
Keep the faith. Allow Christ full reign in your life.
Always look heavenward in any situation.
Trust God to grant you the needed grace and strength to overcome the situation.
Elohim, Adonai, Jehovah!
Almighty God, Great is thy faithfulness!
Elohim is my salvation, my strength and my song.
Faith in God, reverence of a Creator!
Trust in God, the dependence on supernatural powers!
I may not understand all what God does, but I sure of His faithfulness.
Keep trusting God. He will lead you in every step of the journey.
The manifestation of physical victory was first won spiritually. Prayer is our greatest weapon!
What parent can give to their children is the gift of daily prayer.
Ten greatest gifts; love, joy, peace, patience, long-suffering, kindness, goodness, faithfulness, gentleness and self-control.
May the Lord grant you, your every desire.
Never be afraid to travel on a new path.
May bless your journey on earth!
May God bless your journey on earth!
Calling people; chosen generation!
Life's problems don't define who we are; we are wonderful souls!
We can do nothing on our own except by the power of the Holy Spirit.
The possibilities far outweigh the disappointments. Keep learning, keep believing and keep seeking.
O Lord my God, revive my soul!
Grace of God, power of God.
God answers every prayer timely
May we never forget the greatness of God.
Thank you Heavenly Father. You heard my petition. You have answered my plea.
May your name be glorified and be praised.
As you focus on the greatness of God, the difficulties of life will dissolve.
Abundant grace, mighty power of God.
Heavenly Father, let your glory be seen in our lives.
God of miracles.
God of wonders.
Accept God's best for your life.
In a dry and thirsty land, my soul thirsts for the living God, the living water.
God shall supply my every need.
Children of the light, walk in the light.
God is great.
God is amazing.
Walk humbly with the Creator on earth.
Prayer is a great opportunity to receive grace from God.
Prayer is an act of praise and worship to God
Prayerful life; deeper communication with God.
Prayer, Holy communication with God
Prayer is humbly longing to know the Father's will.
May God inspire you to have great visions.
Men ought to read the Bible and hear God speak.
In times of solitude, I have find rest for my soul and uphold the glory of inner peace.
God cares. He will supply all your needs.
Keep the faith. It is the greatest gift.
In all circumstances, we must let God be in control. He is able to guide us in the best pathways.
Seek grace and guidance from God.
It is only by grace and hope in great God of wonders, we receive strength and vitality for everyday life.
God is awesome.Keep seeking Him.
May the resurrection power of Christ, awake in us a greater spiritual force and strength, so that we can passionately pursue our God-given dreams.
God bless all mankind with faith, hope, love, joy and peace.
Eagerly desire to know thy Creator.
Heavenly Father, your ears are ever open to our prayers.Save us now!
God knows your need. Cast your burdens upon Him.
The power of God, strength of will.
Elohim! Elohim!
Great is the Holy God.
The greatest privileges:
You are saved.
You are a child of Most High God.
You are co-heirs with Christ.
You share in Christ suffering, life adversities.
You share in Christ glory, strength of will and survival of life's difficulties.
God is our great provider!
The Lord's blessings are our greatest wealth.
Pursue your God-given goals.
Daily seek the divine presence of God.
Love God for who He is, not because He answers your prayers.
Who am I?
What is my mission?
Look for a miracle in every encounter.
We are all beautiful creation of God.
Appreciation for cultural diversity is essential for our co-existence.
Grace: All that I am and will be.
He, who dares seek God's presence, will receive His blessings and favours.
Lord I am willing to walk with you, take my hand.
My duty is to pray. I know God hears my prayers.
We have to walk by faith to possess all that is duly ours.
Hold fast to your faith.
Keep your hope in the Lord.
Embrace the love of God.
Accept God's love, unconditional love.
The love of God knows no end.
Lord may your boundless and unfailing love surround us.
Each day brings new life, new strength, new dreams and new hope. May you find courage, confidence and hope to reach out for your dreams.
New day, new hopes, new life!!
Hope is holding on to the promises of God.
Life is uncertain. We can never predict when hard times shall strike.
I admire great people who endure crisis and triumph over adversities of life.
We are surrounded by adversity but we shall triumph because we have a greater spirit
You can actually create the life you want. It all depends on how daring you desire it.
Every great warrior must learn to endure and overcome the adversities of life.
Without adversity and trials we may never know what we are capable of.
May our lifestyles be a testimony of the hope we have in Christ Jesus.
Overcome darkness, so that you may walk in the light.
I admire successful men and women who endured and overcome unusual circumstances to fulfill their dreams.
Do not give up. Be strong!
Life is hope.
Hope is faith.
Faith is believe.
Believe is possibilities.
Possibility is miraculous.
Miraculous is divine.
Divine is supernatural.
Supernatural is spiritual.
Be happy but when sad times come, know that God allow these time for self-realisation.
All great men remain undeterred during dark times.
I hope in the Lord, I know He will lead in every step of the journey.
Never lose hope! You are capable of holding on to hope.
A blessed hope, a blessed life.
The three pillars of life;faith, hope and love.
Infinite gratitude, infinite hope.
May your life overflow with hope through the power of the Holy Spirit.
Knowledge is life. The more informed you are, the better you are in making the best decision.
The only gift to yourself is your ability to seek knowledge.
The highest knowledge, knowledge of the Holy Scriptures
If I don't succeed, I will try again and never stop trying.
When I succeed, I will again explore new opportunities.
Research; the curiosity to find the unknown to make it known.
Take a great adventure to a place, learn the rich history and make your own observation about the place.
When you ask, expect the answer.
Make every effort to hear directly from God.
Whoever honoured the word of God shall be blessed.
Living by faith, living by hope.
Every citizen must pray for its nation.
All times are connected. Treasure each moment.
May grace abound as you walk in the path of light.
The Holy instructions of the Creator are:
(i)Perfect; reviving the soul.
(ii)Trustworthy; making wise the
simple.
(iii)Right; bringing joy to the
heart.
(iv)Clear; giving insight for living.
(v)Pure; bringing everlasting
blessings.
(vi)True; bringing overflowing hope.
Motivation ignites a flame of fire within our spirit.
The more we abide in Christ, the more His grace and power transform us into His image.
Believe in miracles. Believe in endless possibilities.
The pursuit of dreams is supernatural endeavours.
You will be bitter in life, when you compare yourself with others.Run the race of life at your own pace.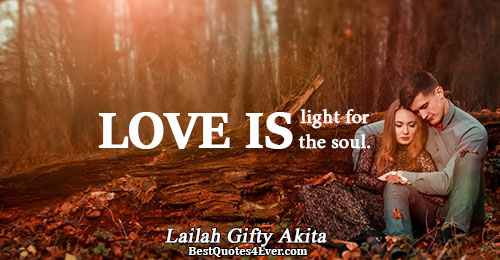 Love is light for the soul.
Life is meant to be shared. We need each other.
Focus on your destination but enjoy every sacred moments of the journey
Supernatural is spiritual.
This moment is our greatest treasure. We cannot replay the past events. We have no control over future events.
All times are sacred and must be kept Holy
The pleasure of reading is the greatest solitude.
May you always have angels to walk with you on the right path.
Though we faced many trails, we do not lose hope. We are living by faith.
Our reaction to any situation will determine the outcome.
Be content with what you have. You have enough to live a happy life.
You are a great genius. Seek to fulfil it.
Be determined to create the life you want.
You are capable of great deeds.
Be encouraged! You can fulfil your dream.
Do not dwell on the past. Focus on the precious moments and gracious future.
Do not be afraid to pursue your God-given goals.
To have a successful career, one needs an excellent mentor!
Use your special gifts to fulfil your divine purpose.
Keep on exploring.
Keep on evolving.
Keep on experimenting.
Keep on questioning. Keep on searching.
This moment is spectacular!
Believe and have faith in God.
Motivation revives the soul.
Believe in yourself, you can do great things!
Fulfilling your divine passion brings gladness.
The uniqueness of different colours represents the uniqueness of individuals!
We are uniquely magnificent!
Walk with the Creator on the face of earth.
You are destiny to be;
Rebuilder of great home.
Restorer of mighty nation.
The power of writing supernaturally set things into motion.
The pursuit of your passion will spark the flame of a happy soul.
If you can dream it, you can make it a reality. The possibility lies in your ability, enthusiasm and hardwork to realise it.
Gracious words refresh, restore and revive the soul.
Encouragement is a fire of flame. It refreshes the soul and revives the spirit.
Love thy soul, manifest thy light
The quest for learning is the quest for self-discovery.
It is easy to give up than to endure. Always choose the latter.
Know what you want and reach out eagerly for it.
Within you lies your strength.
Blessed are you, who mediate and believe in God's Holy Scriptures.
Fear not! You shall triumph over the difficulty.
We can still find joy in the midst of the storm.
Every adversity is the fuel for the soul. The greatest self-realization occurs during the greatest adversity.
Our greatest quest in life should be to live in the light!
Free yourself from any emotional trauma. Dwell on positive thoughts, the strength for your soul.
Daily motivation is essential to recharge your spirit.
You have no control over what happens to you! You can only pray for grace and strength to endure any situation.
Anything is possible. Dream! Reach out! Achieve!
May you find new opportunities in every encounter.
We are all vessels of good honour.
Path of life, path of light!
The failure of the nation lies in the failure of its citizens.
Be brave to share your story! Each of our stories, have a golden treasure for a specific need.
Never be afraid to your share your story.
Everyone at some point in life have faced rejection and failure, it is part of the process to self realisation.
Failure is a sign post, directing the right road for life's journey.
A joyful soul, a grateful spirit full of love and light!
Great places, great memories.
The Lord is a great provider.
The greatest riches are the gift of life, strength and wisdom.
Love is the only thing that can touch our soul and change our heart.
Don't waste your energy on negative thoughts.
Every victory won was first won spiritually!
We wait expectantly for what we hope for.
When you travel, be fully present in the place of voyage.
Dark nights, bright days!
Darkness is necessary for evolvement.
You can capable of heroic deeds. Think well of yourself and act positively.
You are strong enough to overcome the situation!
Why settle for a lesser vision? When you are destiny for greatness!
Don't be discouraged by life's difficulties. With hope and determination, you can triumph over any difficulties.
The focus on the desired outcome will push you through every difficulty.
Darkest times, great men evolve.
My heartfelt gratitude to my great teachers!
Comparison is waste of energy. Every individual is unique with unique talents. Find your passion and live your best life.
In race of life, it does not matter who finishes first. What matters most is being able to complete your race.
May you find the right path to your destination.
No matter how often you miss the target, keep firing the shots. Your victory is certain!
Find your passion and live it!
Be life seeker. Seek what you want.
The pursuit of our dreams is not without any difficulty. Those who triumph have learn't to overcome the difficulty.
You need to make effort and commit time to do what you love.
If we seek for the best times to act, we may miss some opportunities. We must seize the moment and make it great.
If you stay determined, the obstacles cannot stop your progress. You will triumph over every mountain.
Imagination is a powerful magnet.
The power of imagination; attraction of desires.
How passionate have you embrace life?
We are capable beyond measure. Go all out and be the great person, you are destiny to be.
The only limit to the realisation of our goals will be lack of enthusiasm.
Keep dreaming big. You have a great glorious future.
FAILURE DENOTES:
F - Fall
A - Arise
I - Intuitive thinking
L - Learning process
U - Undeterred soul
R - Renew thoughts
E - Experiments new thinking.
You have to conquer every mountain to fulfill the dream.
Those who dare take risks shall fulfill their passions.
Those who find courage to pursue their dreams, manifest gladness of their souls.
Overflowing thanksgiving; glorious grandeur!
Never pay attention to the distractions in life. Focus on possibilities.
Always look ahead with great hope and believe in timeless possibilities.
Failure is a sign post of life, guiding us to the right paths.
We are being prepared daily for a greater task. Every training should be passionately pursued.
Life is on-going experiment. The moment the experiment ends, life ends.
Discovery a good book is like finding a great treasure.
It is your life, enthusiastically accept the challenge.
We gain new perspectives on life after every voyage.
What will be your death note?
After every voyage, we bring with us renewed mind, refreshed soul and new viewpoints on life.
Share your skills, inspire a change.
Healthy home, healthy life.
Life tests us to see our level of endurance.
Time is more than money, it is life.
We savour on great memories of happy times.
Ask and wait expectantly for the answer.
Life is so much better when we dwell on awe-inspired thoughts.
You don't have to compete with any one. Seek to outdo your own performance. You will always be happy.
In the darkest time, I have always believed, the light will shine.
Dream high and exceed your expectations.
A birthday is a glorious day filled with good laughter, gladness and great memories.
Life's challenges are inevitable. We have to prepare mentally by renewing our mind with inspiration daily to be able to cope when the situation arise.
You possess great strength, great spirit and great soul.
If you have never failed, then you have not known life.
What is your wildest dream?
Love is an act; the act of loving, the act of compassionate and the act of forgiveness.
Daily walk in nature brings tranquility to one's life.
A quiet soul, peaceful life
Life is a game. We must keep playing the game. The more we play, the more we will understand the game of life.
Never lose hope.
Never lose faith.
Be thankful.
Be grateful.
Be joyful.
Hope kept us alive in the midst of the turbulence.
Love is the greatest gift; we can give to one another.
Love endures every circumstance; Love never loses hope, never loses faith and never gives up.
May we love each other with brotherly love. Love cast out all fears.
If have the gift of prophesy, all wisdom and knowledge and have no love, I have failed to manifest my true soul.
A delay want is never denial.
We have been blessed with the privilege to live life. May we live to the fullness.
Embrace the miracles in everyday life.
We are capable of great works through the mighty power of the Holy Spirit.
You can't be stop. Reach out for your dreams.
You have to know your goal to reach out for it.
The benefits often outweigh the suffering. Never concentrate on the pain, focus on the reward.
You will only know the road, until you have travel on it.
Master thyself, seek to know thy soul.
Read, re-read!
Every word you read is a food for thy soul!
Great literature makes a great life.
Be good to everyone you meet.
You must nurture the force within you. You are the only person that can behold the divine force for your divine purpose.
Failure is an arrow pointing the right direction.
Spring time is nature at its best.
Blessed are you who endure life trails.
Ignore negative criticisms, focus on positive thoughts.
May you have faith to pursue your heavenly visions.
Desire to seek, desire to learn.
Greatness emanates through endurance and triumph over the difficulties in life.
The more you learn, the more you want to learn.
Spring time is a refreshing time.
Fight for what you want. Never allow anything to distract you.
Endure the times for a better tomorrow.
Life is uncertain, we can only hope.
We must not only observe but listen to the sound of nature.
Adversity is a good opportunity for self-realisation.
Blessed are you who sow. Every seed you so plant, will grow into bountiful crops for great harvest.
You can rise to greater heights with determined spirit and hope.
A child deserves to be loved but never to be maltreated.
You must be fearless to travel on the journey of unknown.
Never give up, pursue your passion!
They oppressed us but unable to kill our spirit.
Nothing will be impossible for the one who reads.
God determine timing of everything;
A time to be born and a time to die.
A time to be sorrow and a time to be happy.
A time to plant and a time to harvest.
A time to search and a time to quit searching.
A time of darkness and a time of light.
A time of trouble and a time of liberation.
Arise! Arise! Arise and shine!
May Christ message of eternal life fill your heart with everlasting love, hope, happiness and new dreams.
Reading is everything. Read to enrich your world.
Be a reader for a lifetime. Read, read more!
You are destiny for greatness!
Realise and pursue this greatness.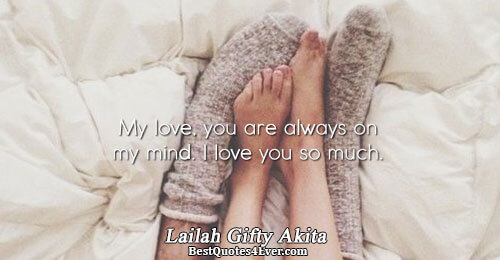 My love, you are always on my mind. I love you so much.
Without adversity, we never find who we are.
May you always have extraordinary grace and faith to cope with the uncertainties of life.
Hope is anchor.No matter the circumstance, there is hope. Hang on to everlasting hope. It will keep your alive through the storms of life.
Never doubt, pray and believe.
In all spheres of life, there are constraints. You have to develop your own strategy to overcome each constraint.
We are strengthening by different experiences in life;
Sad times, happy moments.
Poverty, riches.
Failure, success.
Troubles, good times.
Losing, winning.
Keep believing.
Keep trusting.
Keep praying.
Enjoy every moment of your life on earth.
May grace abound to you; you overcome any challenging situation.
When I was a child, I thought like a child.
When I became adult, I seek a deeper understanding of life.
The different kinds of work require different people to perform the task. You must fulfil your specific task.
May God guide you on the new travel path.
You can accomplish far greater things when you depend on a divine power.
Wishes are possibilities. Dare to make a wish.
Without hope we fail to exist.
Countless possibilities exist in any situation. You must maintain a positive outlook to see the miraculous possibilities.
Our stories hold unique inspiration for one another.
Be the master of your life.
Adversities are opportunities for a daring life.
Adversities test whether we really can live for our dreams.
Every act is a possibility. The will to dare, the will to act are possibilities for new adventure.
All great people had critics but they still believe in the beauty of their dreams, fully persuaded to stay focused and determined for the realisation
of their dreams.
Essential acts to master for self realisation;
Master the act of learning.
Master the act of writing.
Master the act of reading.
How can we succeed, if we never tried?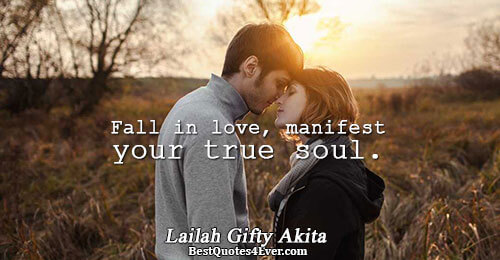 Fall in love, manifest your true soul.
A strong woman knows who she is and the path she wish to travel on.
Beautiful smiles by beautiful ladies!
Life is a teacher. We are the student.
You have to be enthusiastic enough to do what is required for achieving your dreams and goals.
Life is game. Never fear to play the game.
Stay focus and complete the journey.
The failures and disappointment we sometimes encounter should never stop us from trying again. The lessons are valuable for what lies ahead.
Keep your hope in the Lord.
The different shades of colours present cultural diversity.
When the goal seems difficult to reach, take a break but never give up.
Life gives us experiences for personal development. Appreciate the lessons and be a learner.
Keep calm and keep learning.
Hope is an enthusiastic assurance.
Giving is the only way to receive more.
Age is only a state of mind.
You are as young as you think.
Hope is the believe that the promised will be fulfilled.
I would rather be without money than to be without the book I love to read.
Hope is the assurance of positive expectations.
You opinions about me does not change who I am.
You can reach maximum performance by engaging in physical activities.
In the game of life;
Sometimes we win,
Sometimes we loss,
Either ways, we should always keep playing.
We can never forget the beautiful places we have been.
We can never forget the the beautiful places we have been.
Passion for knowledge, motivation for continuous learning.
Whoever walk with great people will be great. But those who dare read the history of great men and women will be greater.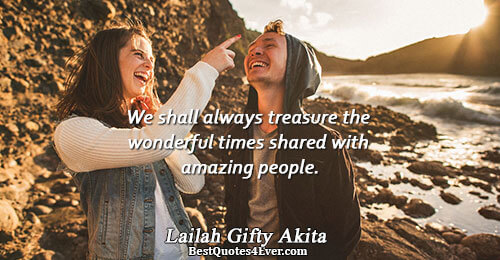 We shall always treasure the wonderful times shared with amazing people.
May you comfort and healing.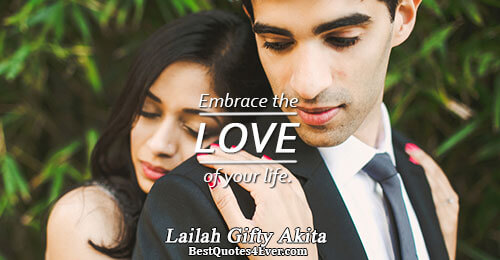 Embrace the love of your life.
May your hope keep you joyful.
If we don't protect what we have, it will be destroyed.
Don't allow the circumstances to stop you from pursuing your passion.
We can't help but rejoice despite the circumstance.
You have to choose your path.
You have to decide what you wish to do.
You are the only person that can determine your destiny.
It is better to experience moment of discomfort in the achievement of your dreams than to be comfortable without accomplishing your dreams.
You have to push yourself, to see how far you can reach.
When your environment is clean you feel happy motivated and healthy.
I am mission and must complete it.
I am the master of my mind. I dwell on positive thoughts.
The circumstances surrounding your birth are not as important as the opportunity to live life.
The word of God gives us timeless hope.
Cleanliness promotes better health.
Find the right paths for your journey.
Travel along these paths to your final destination.
We must experience Heaven on earth;
May your homes, surroundings and work places portray a safe clean environment.
You should be thankful for the journey of life. You only make this journey once in your life time.
Children act on the words they hear.
May your words be gracious to the hearing of children.
May your words inspire and challenge children to fulfill their true potential.
We can make the best of any situation with positive outlook.
When you look closely to the path you have travel on, you will realise that God was always with you, directing every step you took.
Be strong and courageous. Fear not! God will grant you the strength to overcome any adversity.
Nourish your soul, mediate daily.
Encouragement is a blazing hope.
The gift of the moments and its lessons prepares us for a better tomorrow.
Believe in the power of dreams.
Dreaming pleasantly is spiritual.
All great people had critics, but they still believe in beauty of their dreams.
Pursue your dreams with all your might and soul.
May you be set free from all your fears.
May you be saved from all your troubles.
May you be rescued from every calamity.
You can have all your heart's desires.
Ask for the godly way,travel its path.
When God gives you a dream, He provide heavenly resources to fulfill the dream.
You can actually possess all your wishes.
May find the right road to travel on.
Chasing your dreams with all your strength.
When you take the right stairs you will arrive at the precise destination.
The power of great thoughts,timeless possibilities.
The hope of today is the dream of a brighter tomorrow.
You can never know how far you can go until you have attempt a great task.
Be the master of your mind, dwell on positive thoughts.
I am grateful to the Lord for blessing my path as a writer.
Wait patiently for what you want.
Focus on good thoughts.
Focus on wonderful moments.
Focus on beautiful places.
Dream your dreams and go all out there to achieve it.
The greatest blessing is the gift of life.
You must have a strong will and determined spirit to fight any form of oppression.
It is never late, pursuit your ambitions.
Be of good cheer, your visions will be fulfilled at their own time.
Passionately desired, graciously received.
Every action in the present defines future possibilities.
Positive thoughts,
Positive attitude,
Positive action.
Be determined enough to live for your dreams.
God determine the appointed time and boundaries of influence for every man.
Clearly state your goal, passionately pursue it.
Do not allow the anxiety on how you will achieve your goals stop you from dreaming.
Keep moving; keep moving, no matter how slow you move, you must keep moving.
It is possible to rise above any adversity.
You are to leave your comfortable zone and commit yourself to hard-work to achieve your goals.
Pain only last for a moment. Endurance last for a lifetime.
Hope is immeasurable anchor.
Life is an act at a given moment.
We are capable of greatness.
The young must learn to appreciate the wisdom of elderly people and learn from their life experiences.
Sunshine is a light.
May the sunshine brighten your path of life.
The difficulties of life is a test to see how much the soul can endure.The soul of a man can endure any thing with hopeful attitude. Every difficulty is an opportunity to strengthen the soul.
May you find grace and courage to live life to the fullness.
You have to first dream and take the first action towards realising the dream, then all other resources will be attracted to you for the achievement of the dream.
People will try to frustrate you in life. But you have to decide to stay focus and determined to realize your goal.
There are valuable lessons to be learnt in every stage of life.
Your thoughts create your world.
We testify of what we have experienced and witnessed. May our testimony inspired others to share their story.
It is your life, accept the challenge.
Live life, you deserve to be fully alive.
Hope: Hold on, persistence effort!
We must make time to reflect on life.Someday this life will be gone.
Do we reflect on life? Someday this life will be gone.
The living has a great hope, we have life to bounce back from any difficulty. The dead had no hope.
Imagination is destination.
The vanities of life:pleasure, possession, position and power.
Life is uncertain.
Lord grant us gracious courage to face the uncertainty of life.
Be determined to live for your dreams.
You have to pursue your dreams with all your heart.
Encouragement is life.
Many people will have given up in life without encouragement. May your words be gracious to those who hear it.
You have to wait for a fruit to ripe before you harvest.
You must also learn to wait for the fulfillment of your visions.
Life is a choice.
You have to make a choice for your life.
The power of dreams is amazing possibilities.
Desire to seek knowledge and wisdom.
Dream big, you are powerful.
You can exceed all your expectations
Life is filled with endless opportunities.
You have to choose your own destiny.
You have to choose your own path in life.
You can always create the life you want.
Workhard to fulfill your dreams.
The kingdom of God is within men.
We must manifest the glory of God on earth.
You are special individual.
Never envy others.
You never know what they go through.
Seek and be inspired by the works of others. Learn their secrets for success.
Hope makes the dream a possibility.
Your dreams are your destiny.Explore the paradise of dreaming high. You will be amazed.
What you think of yourself is more important than what others think.
Motivate yourself, you can be great.
Courage is being who you are.
Courage is sacred of thyself.
Hope is a belief in a better tomorrow.,
Hope is the grace of endurance in the stormy days.
Gratitude is the key to opening all doors.
Dare to dwell on great thoughts, you will be great.
I can foreseen the fulfillment of my the visions.
I am grateful for the opportunity to experience life.
Dreams are manifestation of your deepest heart desires.
Be inspire to explore your world.
The pursuit of dreams is the fulfillment of the scriptures.
Live your best life.
Live your dreams.
Never allow impatience to rob you of what you truly deserved.
In your darkest times, never be afraid. The Lord's presence is always with you.
Believe, Believe, Believe.
Anything is very possible.
Your success in life depends on you more than any other external factors.
Lord may your grace and power be mighty upon us to fulfill our highest calling.
You can actually accomplish all that you desire in life.
Your dreams are unlimited possibilities.
There is hero in everyone.
Never doubt who you are.
Each day is filled with beautiful splendid.
The more you read the Bible, the more transform your life will be.
Keep dreaming, dreams have no limit.
The excitement of dreams coming true is beyond the description of words.
Be determined.
You can make it in life.
You can make all your dreams come true.
The journey of life is unique for every one.
It is a great joy to love and be loved.
I love to teach children science.
Science is a satisfactory curiosity.
Emeritus John Farrington said, "Sometimes God's creation does not yield to scientific research without great effort and our results are not always what we would like or predicted.
Jesus is the Son of God.
We are sons and daughters of God.
Jesus is the Heir of God.
We are joint-heirs of God.
Why compare yourself with others?. Learn to develop yourself and your strengths.
Walk in the light while you have the light.
If you observe nature daily, it brings harmony with you and God.
In the race of life, what matters is to complete your race.
May you find grace and strength to achieve all the good things your faith prompts you to do.
May you find comfort and peace in every situation.
Walk in the light before the dawn of darkness.
Life is the only thing which can never be replaced when lost.
There is a light in every soul.
You have to let your light shine.
Never miss the beauty and blessings of each day.
Age is only a number. Keep an active life.
Never grow weary of doing good.
It is a blessed gift to witness the beauty of each day.
Holy Scriptures; the precious promise of God.
We must read, mediate and affirm the writings of Holy Scriptures, to partake in the divine nature and overcome the struggles of life.
Everything is only a transition
Every day is filled with spectacular moments. Seek them!
May God guide and lead us to a glorious future.
Never assume you know it all. Ask questions.
We all have that divine moment, when our lives are transformed by the knowledge of the truth.
Divine grace is available for each one of us.
God's power supersedes any power.
Love is a spark of light.
May you know the path of light.
May our lives be transformed by the power of the Holy Scriptures.
Hope can keep you alive in the midst of the turbulence.
If you have life and good health, you have the greatest blessings.
Believe is possibilities.
God's word is lamp that lights my path.
May the Lord rescue you from any calamity.
Life on earth is temporary.
May we pursue peace and live in harmony with one another.