Svetlana Alexievich Quotes
Svetlana Alexievich Quotes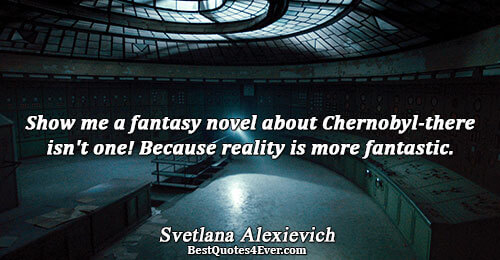 Show me a fantasy novel about Chernobyl-there isn't one! Because reality is more fantastic.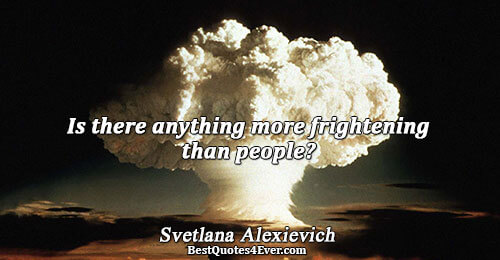 Is there anything more frightening than people?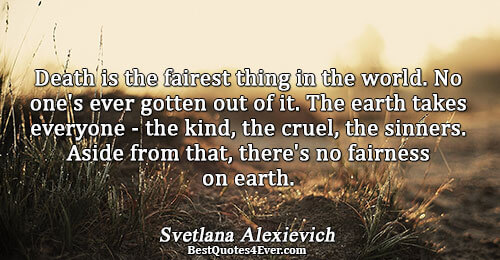 Death is the fairest thing in the world. No one's ever gotten out of it. The earth takes everyone - the kind, the cruel, the sinners. Aside from that, there's no fairness on earth.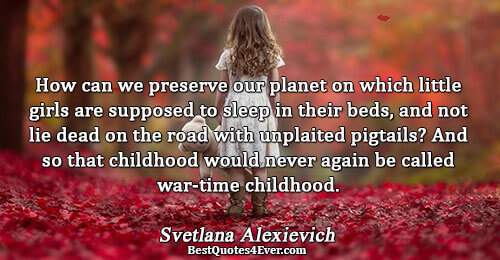 How can we preserve our planet on which little girls are supposed to sleep in their beds, and not lie dead on the road with unplaited pigtails? And so that childhood would never again be called war-time childhood.
Никто не скажет, что там, под землёй, лежит, какая правда. Живым - ордена; мёртвым - легенды, - всем хорошо.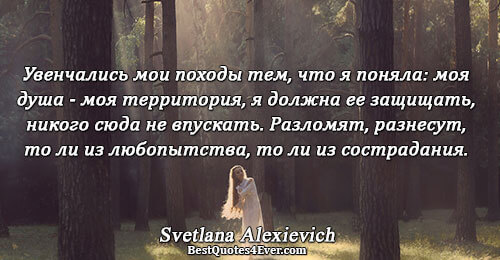 Увенчались мои походы тем, что я поняла: моя душа - моя территория, я должна ее защищать, никого сюда не впускать. Разломят, разнесут, то ли из любопытства, то ли из сострадания.
Reality has always attracted me like a magnet, tortured and hypnotized me, and I wanted to capture it on paper. So I immediately appropriated this genre of actual human voices and confessions, witness evidences and documents. This is how I hear and see the world—as a chorus of individual voices and a collage of everyday details. In this way all my mental and emotional potential is realized to the full. In this way I can be simultaneously a writer, reporter, sociologist, psychologist and preacher.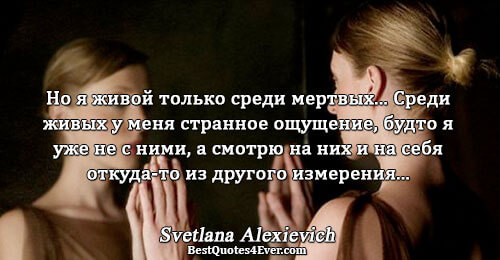 Но я живой только среди мертвых... Среди живых у меня странное ощущение, будто я уже не с ними, а смотрю на них и на себя откуда-то из другого измерения...
Слышу слова, выбираю их, а то, что силюсь произнести, - дальше слов, в другом измерении. Нужны какие-то неведомые звуки. Какие? Я их не знаю.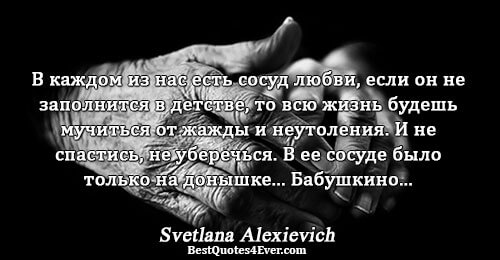 В каждом из нас есть сосуд любви, если он не заполнится в детстве, то всю жизнь будешь мучиться от жажды и неутоления. И не спастись, не уберечься. В ее сосуде было только на донышке... Бабушкино...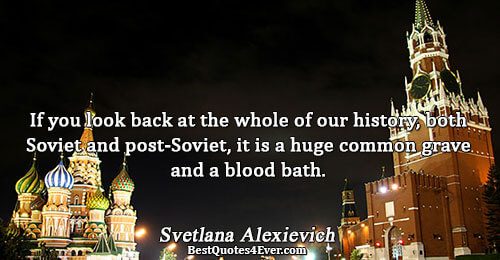 If you look back at the whole of our history, both Soviet and post-Soviet, it is a huge common grave and a blood bath.
For money I can buy one thing, I buy freedom.
But I don't just record a dry history of events and facts, I'm writing a history of human feelings.